ARPANIDRA con Diane Peters da 2018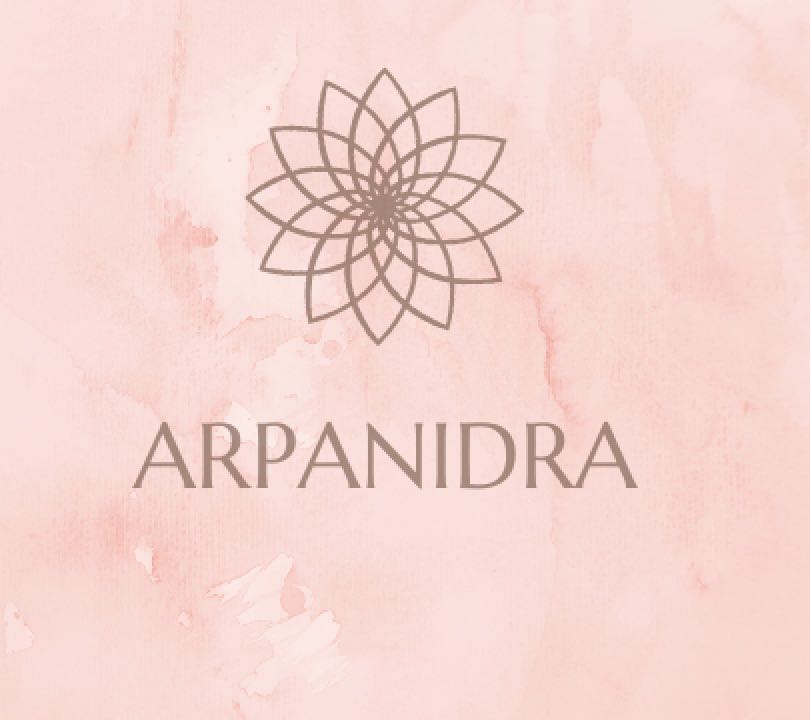 NEXT EVENT / PROSSIMO EVENT
4/10/2021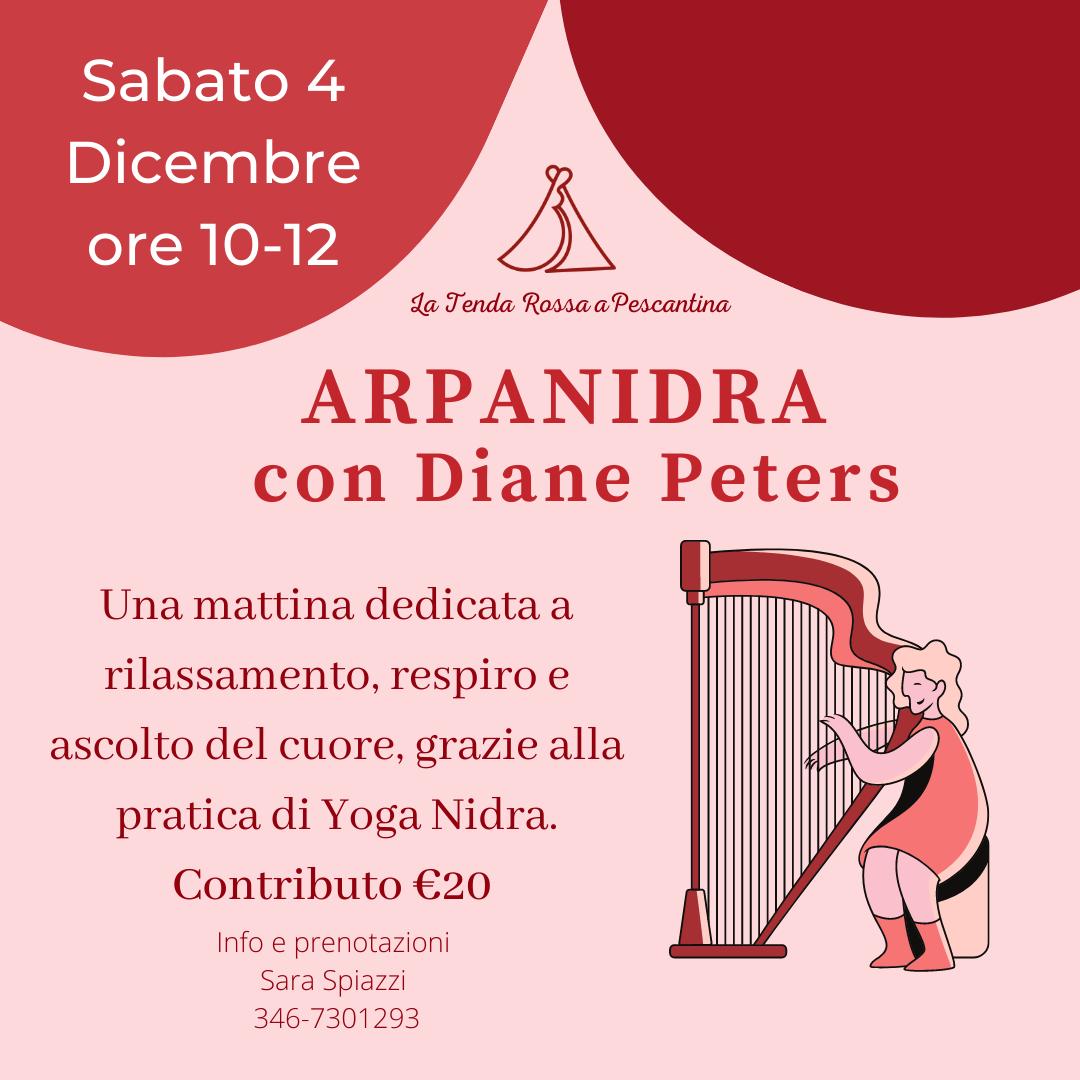 The ancient technique of Yoga Nidra accompanies us on an internal journey , remaining conscious and awake we are guided into a deep relaxation allowing our mind, body and spirit to harmonise..
ARPANIDRA is traditional Yoga Nidra accompanied by healing vibrations and the sound of the harp. Both the space for silence and listening, simple sounds and the use of intuitive improvisation create a transcendent atmosphere to enhance one's own unique and powerful potential for self-healing, balance and tranquility.
The Story and Development of ARPANIDRA di Diane Peters.
In Melbourne in the 80's Along side her studies of music, improvisation and composition, ( Bachelor of Arts in Music Performance and Improvisation at the V.C.A. with Honours in Composition at Monash university , Melbourne Australia ) Diane attended the Dance of Life in Smith Street Melbourne with Ugenie Knox . Participating in many years of Iyenga yoga and yoga and meditation workshops, she gained many life lessons and insights to the spiritual side of yoga and the power of relaxing the body and the mind. Prior to this In South Australia with Sandra Sibelus, Diane was exposed to yoga and autogenic relaxation, in which Diane was fascinated and began to find many correlation between the various relaxation methods, that combined spiritual and practical relaxation of the body mind and spirit. The empowering notion of yoga Nidra Diane believes is that it is not "done" to you it is more the conditions and assistance "given" and who experiences is awakening the capacity to "relax themselves". This is paramount in the philosophy of sharing and awakening the power within us over our own mind body and spirit, with the assistance and encouragement and a beautiful atmosphere and healing sounds.
Her development of ARPANIDRA has been evolving since 2018 with the combination of using her passion and ability of live improvisation on her harp and research into the origins of traditional yoga nidra of Swami Satyananda Sarasvati, original modern styles of yoga nidra, and sound healing. A gradual and organic process of collaborations with yoga teachers and In Italy has allowed an ongoing growth in the exploration and deepening of her own Yoga Nidra accompanied by the Harp.
Thanks to colaborazioni con Sara Spiazzi VERONA , Francesca Maniglio SALENTO Yoga in Salento, Federico Insabato ROME/Borgoconsapevole, ed Anandavipasa VERONA.
ARPANIDRA
L'Antica tecnica dello Yoga Nidra ci accompagna in un viaggio verso l'interno, rimanendo coscienti e svegli veniamo guidati in un profondo rilassamento permettendo alla nostra mente, corpo e spirito di ritrovare l'armonia.
ARPANIDRA è lo Yoga Nidra tradizionale accompagnato dalle vibrazioni curative e dal suono dell'arpa. Sia lo spazio per il silenzio che per l'ascolto, i suoni semplici e l'uso dell'improvvisazione intuitiva creano un'atmosfera trascendente per migliorare il proprio potenziale unico e potente di autoguarigione, equilibrio e tranquillità.
La storia e sviluppo del ARPANIDRA di Diane Peters
Accanto ai suoi studi di musica, improvvisazione e composizione, negli anni 80' (Bachelor of Arts in Music Performance and Improvisation with Honours in Composition at Monash University, Melbourne Australia) Diane ha frequentato la Dance of Life in Smith Street Melbourne con Ugenie Knox. Partecipando a molti anni di Iyenga yoga e seminari di yoga e meditazione, dove ha acquisito molte lezioni di vita e approfondimenti sul lato spirituale dello yoga e sul potere di rilassare il corpo e la mente. Prima di questo In South Australia con Sandra Sibelus, Diane è stata esposta allo yoga e al rilassamento autogeno, in cui Diane è rimasta affascinata e ha iniziato a trovare molte correlazioni tra i vari metodi di rilassamento, che combinavano il rilassamento spirituale e pratico del corpo, mente e spirito. La nozione potenziante dello yoga Nidra secondo Diane è che non è "fatto" a te, sono più le condizioni e l'assistenza "data" e chi lo fa sta risvegliando la capacità di "rilassarsi". Questo è fondamentale nella filosofia di condividere e risvegliare il potere dentro di noi stessi, sulla nostra mente, corpo e spirito, con l'assistenza e l'incoraggiamento e una bella atmosfera e suoni curativi.
Il suo sviluppo di ARPANIDRA di Diane Peters si è evoluto dal 2018 con la combinazione dell'uso della sua passione e capacità di improvvisazione dal vivo sulla sua arpa e della ricerca sulle origini dello yoga nidra tradizionale di Swami Satyananda Sarasvati, stili moderni originali di yoga nidra e guarigione del suono. Un graduale e organico processo di collaborazioni con insegnanti di yoga e In Italia ha permesso una continua crescita nell'esplorazione e nell'approfondimento del proprio Yoga Nidra accompagnata dall'Arpa.
Grazie a collaborazioni con: Sara Spiazi VERONA , Francesca Maniglio SALENTO Yoga in Salento, Federico Insabato YogaYur ROME/Borgoconsapevole, ed Anandavipasa VERONA.
past events:
A Verona, Pescantina con Sara Spiazzi www.saraspiazzi.com

Lago di Garda con centro benessere e spa a Gardaqua

In Salento con Yoga In Salento www.yogainsalento.com
A Roma con Federico @ YogaYur www.yogayur.it

ANANDAVIPASA
Dec 2018 YogaYur ROMA ARPANIDRA
ArpaNidra: un'esperienza di Yoga Nidra accompagnata dai suoni e dalle vibrazioni dell'arpa e delle campane tibetane che seguono il viaggio nel mondo interiore, insieme con la voce parlata, guidando verso una pace nuova e un rilassamento profondo.
https://www.facebook.com/watch/?v=342651656566531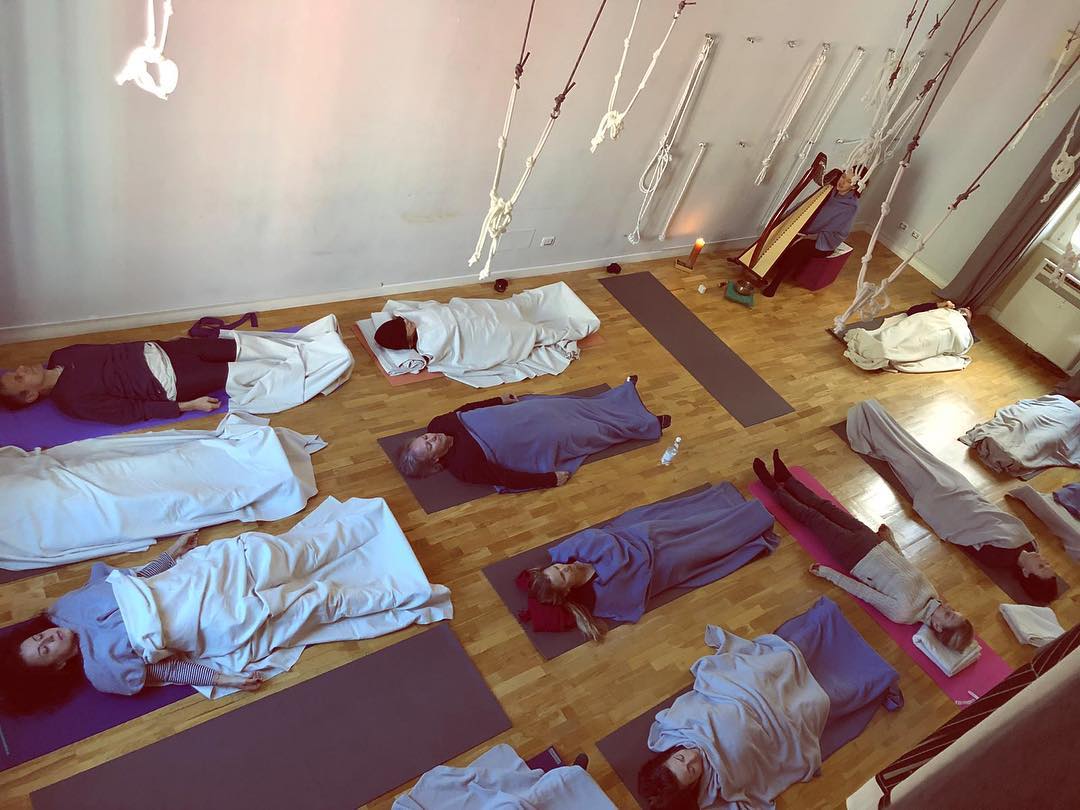 2019 Valentines Event link :
https://yogainsalento.com/2017/10/workshop-arpanidra-yoga-nidra-with-harp-with-diane-peters-francesca-maniglio/
*SAN VALENTINO 2019 "In Armonia"
*La sessione di Yoga Nidra è accompagnata dalle vibrazioni dell'arpa e da suoni che seguono il viaggio nel mondo interiore, insieme con la voce parlata, guidando verso il rilassamento profondo. L' arpanidra si pratica da sdraiati, l'unica attività richiesta é l'ascolto. I benefici sono molteplici.
L'ambiente é accogliente e silenzioso in una suggestiva sala con volte a stella, coccolati dal calore del parquet riscaldato.
Una sessione di Yoga Nidra corrisponde a 4 ore di "sano" sonno e già da subito si vive una sensazione di riappropriazione di sé e di benessere: ansia, stress e insonnia si dissolvono per lasciare spazio alla musica e al tuo viaggio interiore.
*The session of Yoga Nidra is accompanied by the vibrations, and sounds of the harp which follow the journey into the interior world, together with the spoken voice, guiding towards a deep relaxation.
ARPANIDRA is practiced lying down and the only activity required is that of listening. The benefits are multiple.
A session of Yoga Nidra equals 4 hours of deep sleep and straight away one can experience a sense of self-reappropriation and wellbeing: anxiety or stress dissolve leaving space for the sounds and music and your interior journey.
2019 / 2020 - wellness spa Gardaqua, Venerdi, sessions of ARPANIDRA di Diane Peters .
31 / 10 / 2020 ARPANIDRA @ ANANDAVIPASA info and bookings 3341832308